David Cornelius Andolfatto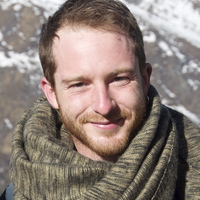 David Cornelius Andolfatto had given us the great pleasure of presenting us, on November 21, 2019, part of his research on
Religion and royalty in western Nepal from the 12th to the 16th century.
Archaeological approach to the modalities of power.
His brilliant intervention was filmed and can be viewed on our website
The defense of her thesis, entitled:
The Country of One Hundred and Twenty-five Thousand Mountains. Archaeological study of the Karnali basin (Nepal) between the 12th and 16th centuries (under the direction of Mrs Edith Parlier-Renault and Mrs Marie Lecomte-Tilouine)
The thesis from which his presentation was extracted will take place on Monday, December 23rd at the Musée du quai Branly-Jacques Chirac, at 9:30 am (classroom Nº2).
It will be followed by a drink at the Roof of the World gallery (6 rue Visconti, 6e arr.).
If you are interested in attending, please let us know. The number of places being limited, a confirmation will be sent to you as well as the access modalities related to the security instructions of the place.